Feel free to contact me on
07717796510
to find out more about my Funeral & Wedding Celebrant services.
WebHealer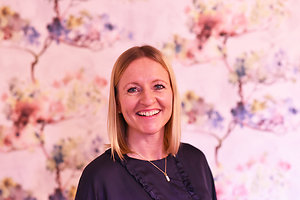 A little bit about me...
I lived abroad for 10 years in my 20's, travelling and working my way around the world, having the time of my life! When I returned to the UK in 2003, I moved to Bournemouth and was keen to do something a bit more meaningful, rewarding and worthwhile. I originally bought into a weight loss franchise and worked as a Weight Loss Counsellor for 5 years, which I thoroughly enjoyed, but sadly lost my business in the recession in 2010. Luckily, I was half way through my Counsellor training by then, and once I was qualified, I set up my own private practice in 2012, which has been very successful.

I initially started thinking about training to be a Funeral Celebrant because nearly every client I work with, has suffered a bereavement at some stage in their lives. I know from experience that we all deal with grief in our own different ways. Listening to my clients and their personal experiences of death and funerals, I began thinking that this was an area where I could, and would like to make a difference too. After the death of my friend and attending her funeral, I was inspired by her service, and the Celebrant who conducted it, and decided to train as a Celebrant myself.

For me, it is an absolute honour to meet the family and friends of the deceased and be able to support them through a difficult time in their lives. I do my very best to write a fitting eulogy and heartfelt ceremony, which truly represents the person that they were and the life that they led. This can seem like a daunting task for someone in the early stages of grief.

I have since completed the Wedding and Naming Celebrant training and can now offer my professional and personalised ceremonies to anyone who wishes to celebrate an event in their lives such as a marriage, civil partnership, renewal of vows, namings and welcome to the family celebrations.

I am a good listener and get a lot of satisfaction and enjoyment in creating a bespoke and personalised eulogy, ceremony or set of vows that truly represent the persons they are about.